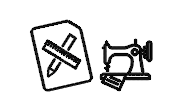 Tailor-made with passion
We use only the very best materials and manufacturers. If our product rips or frays, we'll make it right.
Learn more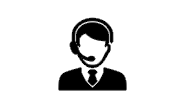 Chat with an expert
Question or concern? Not sure what to get? Don't know about the product our team is here to help you!
Contact us
The Brand Store!
About Us
It is an upright shopping destination particularly in the field of Stitched or Unstitched Garments. It also has a very wide range for Ladies Fabric. It has created a dimension for one-stop shopping for local and imported items except foodstuff, by offering high quality products at reasonable and transparent prices.
I have had a wonderful experience with shomi. I placed two orders and their customer service was awesome. They were very patient throughout the process of me adding and removing items and made sure everything was perfect. I am going to make all my future purchases from Shomi.
Nourin Charania
I have had a very delightful experience in shopping with them. They are affordable and i am satisfied with their 100% original products. Super Friendly and Comforting Staff.
Zainab Daniyal
I received my parcel all suites very nice Mashallah thank you so much
Azra
Excellent Customer Service. I placed an order online and realized I added an item twice and they were so kind to amend my order and add in some more items I wanted. Since I am in the US, as soon as I sent the Western Union funds, they were already packaging my order plus they use DHL shipping. I will definitely be ordering again!
Annie Yung
I Got my order, i ordered so many times and I always received beautiful dresses and fabric is just amazing along stitching is also very nice , I am very much satisfied!!!JazakAllah
Mrs zohaib
I received my suit today,I'm so happy after seeing the fabric quality as well as stitching is super awesome and professionally stitched with fast delivery service. Now I'm your regular customer..I'll buy my all big event suits from shomi.
Maha
Shomi: Pakistan's Premier Fabric Experts Setting the Bar for Quality
Shomi - the fastest-growing fashion marketplace in Pakistan
The online fashion market in Pakistan has expanded significantly in recent years. Pakistani consumers may now buy a range of apparel from various brands and fashion products online, thanks to the internet boom and e-commerce platforms like Shomi. The Shomi serves a varied consumer base from many Pakistani businesses by providing various products, including traditional, modern, and Western apparel. In addition, Shomi stores in Pakistan provide quick returns, home delivery options, and comfortable buying experiences. As a result, there is more competition in the market as numerous new companies enter the sector and start selling unusual and cutting-edge fashion items
Let's browse the Shomi fashion website!
Unveiling a World of Luxury Fabrics from Pakistan's Finest Experts
Regardless of how many clothing items a woman has in her closet, choosing what to wear is one of the most difficult tasks. This is because she constantly runs out of stylish ideas whenever she has a party or other event to attend. Even if many companies, including Maria B, Elan, Zara shah jehan, or even Mushq and Asim Jofa, provide women's apparel, deciding where to purchase and what to wear can take time and effort. Try Shomi, a popular retailer of Pakistani ladies' dresses that rules the market with premium brands and offers solutions to the ever-complicated problem of a woman's life.
We pledged that we would meet your physical needs by giving you the finest Pakistani party wear dresses and online outfits of almost every popular brand. Our vision is to serve the whole women's fashion industry in Pakistan, to establish trust among the industry's customer base, and to be the ever-growing fastest fashion marketplace in Pakistan with the best customer experience platform.
Shomi is on track to overtake the competition as the top women's eCommerce fashion retailer of stylish Pakistani outfits.
Walk the tightrope of life with grace and style.
Elevate Your Style with Shomi: Traditional Pakistani Dresses Just a Click Away on their Website
Although Pakistani marketplaces offer a wide variety of clothing, if you're seeking a high-quality brand, we can help by offering a list of the best Pakistani bridal dresses accessible online. Pakistani women are quite particular about their apparel and always look for premium brands. Everyone can observe women continually scanning the market for high-end fashionable women's clothing sales and the latest Pakistani dresses for women by Crimson, Maria B & Elan. We have also listed the brands on our online shopping site so you may shop online for your favorite brands. These companies are renowned for producing high-quality goods, as well as for offering the newest fashions and introducing their clients to them.
These brands, including Mushq, Noor by Sadia Asad, and Elaf, produce Stylish Pakistani outfits with high-quality fabric and expert tailoring.
Upgrade Your Wardrobe: Explore the Best Selection of Ready-to-Wear, Jewelry, and Eastern Kids Wear at an Online Store"
We also provide many unstitched dress fabrics, including Affordable Pakistani women's clothing. Other online or offline ladies' fashion stores do not provide such incredible colors and designs. We created unstitched salwar suits online since we recognize that occasionally you must create your neck designs and kurta cuts. Moreover, you can get ready to wear party dresses and kid's clothing at reasonable rates from Shomi.
We work hard to give every customer the greatest possible experience online shopping at Shomi.
Why do ladies buy Pakistani suits from Shomi?
Easy online website
Shomi offers a wonderful, user-friendly, and accessible online buying system. For the advantage of our clients, we classify our style statements. This makes locating information on various Pakistani suit types and determining which brand and style would fit you best easier.
We have extensive experience.
To make sure you may acquire the greatest Pakistani party and traditional outfits that can be worn for every occasion and event, Shomi's team of experts has worked nonstop. Shomi has been a huge help for all of our clients' Pakistani suit needs during the years we have been in business. Our partnership has grown based on reliability, credibility, and viability.
Most Affordable Price
Want to pay a reasonable amount for a stylish traditional Pakistani suit? Shomi offers premium Pakistani suits at the most affordable prices from various brands, including Elaf and Maria B.
Various delivery options are available.
Along with providing premium products at affordable costs, we also provide several delivery methods for all orders.
Worldwide delivery
Through our exquisite collection of Pakistani party, traditional, and bridal outfits, we at Shomi ensure that every lady has the freedom to express herself. As a result, we provide international delivery at various prices.
FAQs:
Do you have a physical ladies' fashion store in Pakistan where I can visit and try on the clothing?
We have a physical Pakistani fashion online store in Karachi on the Ground Floor of Rabi Center, Tariq Rd, Block 3 PECHS.
What types of Pakistani women's clothing do you offer in your online store?
We have un-stitched, stitched, ready-to-wear women's clothing in our online store and women's fashion boutique dresses.
Is it safe to buy Pakistani dresses for women online? How can I ensure the quality and authenticity of the products?
Yes, it is safe to buy Pakistani designer dresses online for women. You can check the details of the product, and once you get it, you can check it by yourself.
What are the shipping and delivery options for online shopping of Pakistani ladies' dresses?
The delivery charges depend on the city/ country you live in. Moreover, it takes 1 to 3 days t deliver in Karachi and 5 to 7 days to other cities, and 7 to 10 days for International buyers./p>
Do you offer Pakistani designer dresses online? Can I find the latest designs from popular Pakistani designers?
We offer traditional Pakistani designer dresses online and the Best deals on Pakistani ladies' dresses.
Are your Pakistani women's clothing options affordable? Do you have any special promotions or discounts?
Yes, we sell affordable Pakistani women's clothing, and special promotions and discounts are available occasionally .